Need for Speed, the franchise known for arcade racing taking it each time to next level. The previous three installments, have kept our hopes high till now and we think Run had kept it somewhat to the ground. With wrecking back in all new style, moreover RPG actions in the make this edition standout among them all. But the flaw exist in every creation and here the case is no different.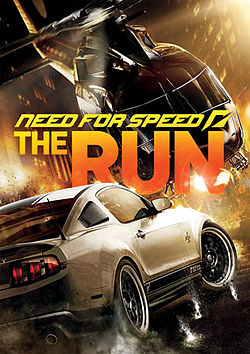 Flaws are integral part of this game. Maybe they shouldn't called flaws but the lags. No custom performance or style upgrades are available. It seems that game make you win automatically the race once you complete certain things in it, even if I leave my opponent behind me game shows him along me in the cutscene video. No tuning upgrade are provided. The car given by the game is the only partner of yours in the game, which can't be modified. Cars are large in no. but again the thrill shouts down when you can't make a personal one.
Graphics of the game are internal with the reality closescenes to be observed, the environment seems original and cars too, you get a whole lot feeling of being a racer. With the touch of style and look, the audio of the Run is the main life of it. The music is impressive and the engine roar, actually saying I loved it.
Overall, the Run is the great gaming experience leaving behind the lags, the journey all along the America makes it standout in the line of NFS titles, while the RPG action in the game continues its legacy.